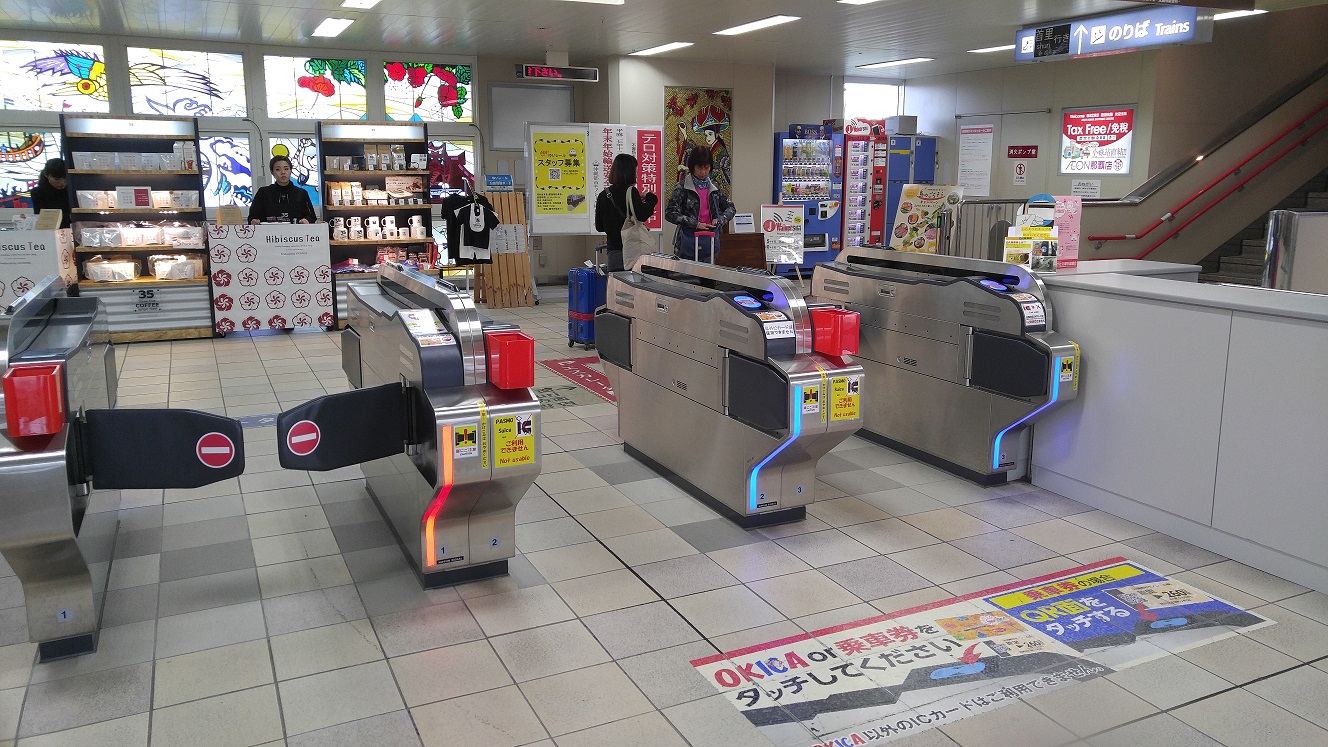 Naha Airport is not the major airport in Japan. However, that is not too hard to travel to CBD from Naha Airport. 
Last year, one of the hotels we stayed in Naha is in the CBD. That was the hotel we stayed after we landed in Naha. There were some ways to choose for traveling to CBD. We could choose from by bus, taxi or Monorail. 
Finally, we chose Monorail. Firstly, Monorail sounds cool. Secondly, the frequency of service is not bad, about 7.5 – 15-minute intervals. Thirdly,  there are multi-days pass available, 1 day -600 Yens, 2 Day-1000Yens and 3 day - 1400 Yen. We traveled to Kenchō-mae for shopping later in that day. So,  I bought a two-day pass.
Thus, if you will spend some days in Naha, I recommended you should buy a multi-days pass. Monorail can access the shopping malls in Makishi and Shuri Castle.