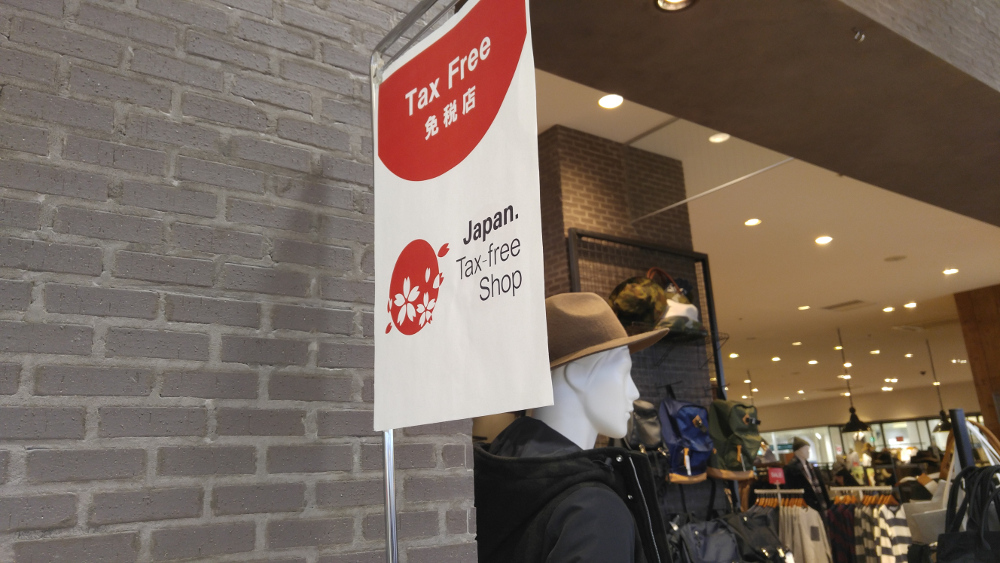 In Japan, there are 8% Sales Tax. If you buy anythings, you need to pay 8% top of the price tag. But if you are a tourist, you do not need to pay sales tax for any goods you bring back to your home. Remember you any goods you use in Japan. 
If you spend more than 5,000 Yen in a single store with the Tax-Free Logo and within a single day, you won't need to pay tax.  There should be a counter in the store to process the tax return. According to our experience in a Japan Trip early this year, that is simple:
1. We go to the tax return counter; please present the receipts and our passbook. 
2. Then the staff will stick the receipts in our passbook and seal the goods we just bought with a bag. Please do not break the seal before you leave Japan. This is to make sure you won't use it or give it to someone in Japan.  The items are tax-free, because you will bring them oversea.
3. Finally, the staff gave you the refund for tax or process the final payment without tax
4. When you leave Japan, the customs officers will take the receipts of the tax-free items. Moreover, they may check whether the items you bought are still in a sealed bag. So, last times, we put all of those items in our hand-carry. 
That is not hard!